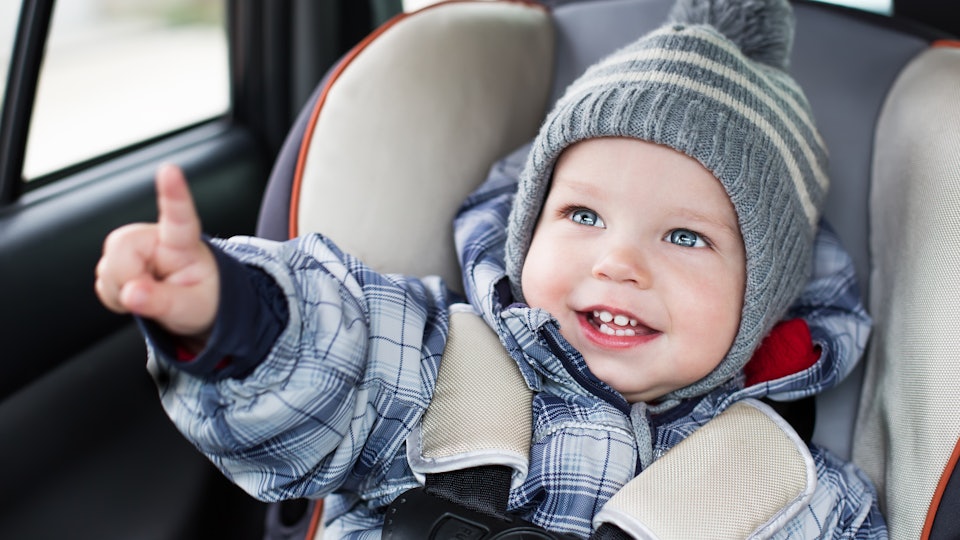 The winter brings plenty of changes, and as parents, some of these changes can be more challenging than others. The dropping temperatures bring new challenges to using your child's car seat. From bulky coats to cold mornings, it can require some adjustment to your family's routine. Make sure your child is safe from point A to B, even in the dead of winter.
Skip the Bulky Coat
Winter coats are necessary during this season because they are the most effective way to stay warm in the freezing temperatures. However, they create an unsafe environment in the car, especially in the car seat. The bigger or puffier the coat is, the further the body is from the seatbelt. This could cause serious injury in the event of a crash.
To avoid this safety concern, dress your child in layers that effectively keep them warm, while remaining thin enough for the seat belt to rest against their body. Make sure the straps are tightened and pass the "pinch test." Test the straps by pinching at the fabric. If there is no bunching, then the straps are secure. If your child is wearing a puffy jacket, make sure you remove it before placing them in the car seat. It might be an inconvenience, but it is very important to your child's safety.
Infant Carriers
Detachable carriers, like infant car seats that sit in a base, should be brought inside at the end of the day and stored in a warm area of the house. Leaving the seat in the car may be easier, but your baby will appreciate the warm spot in the morning. It can also make for calmer journeys and quieter mornings.
Get a Head Start in the Morning
Even though it's darker in the mornings, we still recommend getting a head start in the early AM so you can get your child's car seat ready for the journey. If you have a toddler, or an older child with a car seat that is not detachable, you should warm the car up before getting in it in the morning. No one wants to sit in a cold seat, especially not a sleepy toddler!
Make sure this season is safe by following these tips to keep your child healthy and happy in the car. If you have any questions about winter safety, please contact us today!